Casey Dunn, PhD
Edit My Page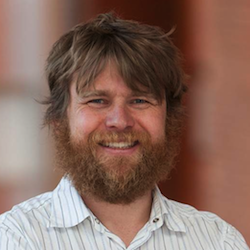 Title: Assistant Professor of Biology
Department: Ecology & Evolutionary Biology
Casey_Dunn@brown.edu
+1 401 863 9806
Overview | Research | Publications
The Dunn Lab investigates how evolution has produced a diversity of life. We primarily focus on form (i.e. morphology), and are interested in learning about both the actual history of life on Earth and general properties of evolution that have contributed to these historical patterns. The type of questions the Dunn Lab asks require field (mostly marine), laboratory, and computational work.
Research Description
Please see my lab website for more information on my interestests and research program.