Terrie Wetle, PHD
Edit My Page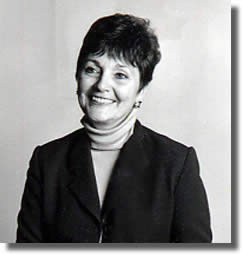 Title: Dean; Professor, Health Services, Policy & Practice
Department: School of Public Health
Section: Health Services, Policy and Practice Section.

Terrie_Wetle@Brown.EDU
+1 401 863 9858
Overview | Research | Grants/Awards | Teaching | Publications
Dr. Wetle conducts research on the health and care of aging populations. Her applied ethics research on end of life decisions has focused on preferences and experiences of older persons and practices of health care professionals. She studies the influence of nursing home medical staff organization on processes of care and patient outcomes. She also is active in evaluation of services and educational programs. She has recently published a book on qualitative and mixed methods research.
Biography
Dr. Wetle is Dean of the School of Public Health, and is Professor of Health Services Research, Policy and Practice. She was most recently Deputy Director, National Institute on Aging at the National Institutes of Health. Formerly, she was Director for the Braceland Center for Mental Health and Aging at the Institute of Living; and Associate Professor of Community Medicine and Health Care, University of Connecticut Health Center, School of Medicine. She is former Associate Director of the Division on Aging and Assistant Professor of Medicine at Harvard Medical School. At Yale, she was Director of the Program in Long Term Care Administration and Assistant Professor of Epidemiology and Public Health. She previously worked in federal government as a Social Policy Analyst for the Administration on Aging, DHHS, and in local government as director of an Area Agency on Aging in Portland, Oregon. She is Past-President of the Gerontological Society of America and past President of the American Federation for Aging Research. She recently was awarded a Docteure Honoris Causa by the University of Geneva and the Donald P. Kent Award by the Gerontological Society of America. She is appointed to the NIH National Advisory Council on Aging and the NIH Council on Councils.
Institutions
Bu
Research Description
As a gerontologist, Dr. Wetle has studied health status and service systems for older adults, with a focus on functional status and quality of life, and strategies to lengthen active life expectancy. She has had a particular interest in long term care and in end-of-life care, from the perspectives of older persons, their families, and the service professionals who provide care. Her research includes ethical issues in elder care specifically, and in public health more generally. She has a special interest in qualitative and mixed methods research, with a book on the topic. She also works on evaulation of services and educational programs, most recently using innovative journaling strategies to evaluate medical school curricula.
Awards
Lifetime Achievement Award, American Public Health Association (2013)
Appointment, Council of Councils, National Institutes of Health (2010)
Appointment, National Council on Aging, NIH (2009)
Docteure Honoris Causa, University of Geneva, School of Medicine, Switzerland (2005)
President, American Federation for Aging Research (2005)
President, Gerontological Society of America (2003-2004)
Joan Quinn Award for Outstanding Leadership in the Field of Aging and Long Term Care (1998)
President's Award, American Society on Aging (1997)
Key Award for Outstanding Contributions in Public Health and Aging, APHA (1996)
Kinsman Lecturer on Ethics and Health Care, Oregon Health Sciences University (1991)
Affiliations
Gerontological Society of America
Sigma Xi
American Public Health Association
American Society on Aging
American Society for Law and Medicine
Rhode Island Public Health Association
American Geriatrics Society
American Federation for Aging Research
Funded Research
2002-2003, Principal Investigator, "End of Life Care in Nursing Homes: Findings and Policy Issues", AARP.

2002-2006, Principal Contractor, "Improving Preparedness for Bioterrorism", Rhode Island Department of Health.

2002-2006, Principal Contractor, "CDC Assessment Project", Rhode Island Department of Health.

2002-2007, Principal Contractor, "Community Partnership for Older Adults", Robert Wood Johnson Foundation.

2004-2005, Principal Investigator, "Improving Qualitative and Mixed Methods Research", National Institute on Aging, NIH, AG024790-01.

2004-2005, Principal Investigator, "Improving Qualitative and Mixed Methods Research", John A. Hartford Foundation, Inc.

2004-2005, Principal Investigator, "Improving Qualitative and Mixed Methods Research", Robert Wood Johnson Foundation.

2005-2006, Principal Investigator, "Improving Qualitative and Mixed Methods Research", John A. Hartford Foundation, Inc.

2005-2006, Principal Investigator, "Improving Preparedness for Bioterrorism", Rhode Island Department of Health.

2005-2007, Principal Investigator, "Public Health Executive Training Institute", Pfizer Foundation.

2007-2010, Director for Evaluation, "Comprehensive Programs to Strengthen Physicians' Training in Geriatrics", Donald W. Reynolds Foundation

2007-2008, Principal Investigator, Pfizer Grant for Partners in Public Health Lecture Series

2007-2012, Co-Investigator, "Shaping Long Term Care in America", National Institute on Aging, 1P01AG027296-01A1

2009, Principal Investigator, "Evaluation of Interdisciplinary Research Program", John A. Hartford Foundation

2009-2010, Principal Investigator, "Health Promotion and the Elderly: Promoting Research and Career Development", Consiglio Nazionale delle Ricerche (CNR), Italy

2009-2010, Project Officer (PI), "Epidemiological and Other Public Health Data Analysis Technical Services", RI Department of Health

2010-2012 Project Officer (PI) "RI Medical School and Master of Public Health Curriculum: Suicide Prevention", RI Department of Health and Substance Abuse and Mental health Services Administration (SAMHSA)

2010-2012, Project Officer (PI), "Epidemiological and Other Public Health Data Analysis Technical Services", RI Department of Health
Teaching Experience
Qualitative Methods in Health Research (PHP 2060)
Ethical and Legal Issues in Public Health (PHP 2080)
Courses Taught
Ethical and Legal Issues in Public Health (PHP 2080)
Qualitative Methods in Health Research (PHP 2060)
View My Full Publication List in pdf format
Selected Publications
Walker C, Shield R, Wetle T. Improving Aging and Public Health Research: Qualitative and Mixed Methods. Washington, D.C.: American Public Association, in press.(IN PRESS)
Bolda E, Saucier P, Maddox, G, Wetle T, Isaacs Lowe, J. Governance and Management Structures for Community Partnerships: Experiences from the RWJ Community Partnerships for Older Adults Program, in press, Gerontologist.(IN PRESS)
Wetle T. Health Care Funding. In: Beers MH, Berkow R (eds). The Merck Manual of Geriatrics, 4th edition, Whitehouse, NJ: Merck & Co.: 2006: in press.(2006)
Curry L, Wetle T. Ethical Issues and Aging. In: Encyclopedia of Health and Aging. Thousand Oaks, CA: Sage Publications, 2006 in press.(2006)
Wetle T, Shield R, Teno J, Miller S, Welch L. Family Perspectives on End of Life Care Experiences in Nursing Homes, Gerontologist, 2005; 45:642-650.(2005)
Shield R, Wetle T, Teno J, Miller S, Welch L. "Missing in Action": Family Perspectives on Physician and Staffing Problems in End-of-Life Care in the Nursing Home. Journal of the American Geriatrics Society, 2005, 53(10); 1651-1657.(2005)
Curry L, Wetle T. Ethical Considerations. In: Evashwick C, (Ed). The Continuum of Long Term Care. Delmar, CA: Delmar Publishers, Inc., 2005, 279-292.(2005)
Wetle, T. Coping with Change. In Beers, M. (ed). The Merck Manual of Health and Aging. Whitehouse Station, NJ: Merck Research Laboratories, 2004: 819-867.(2004)
Wetle, T. Paying for Health Care. In: Beers, M (ed). The Merck Manual of Health and Aging. Whitehouse Station, NJ: Merck Research Laboratories, 2004:854-867.(2004)
Teno JM, Kabumoto G, Wetle T, Roy J, Mor V. Daily pain that was excruciating at some time in the previous week: Prevalence, characteristics, and outcomes in nursing home residents. Journal of the American Geriatrics Society. 2004; 52(5): 762-767.(2004)
Teno JM, Clarridge B, Casey V, Welch L, Wetle T, Shield R, Mor, V. Family Perspectives on End-of-Life Care at the Last Place of Care. Journal of the American Medical Association, 2004; 291(1):88-93.(2004)
Wetle T, Teno J, Shield R, Welch L, Miller S. End of Life in Nursing Homes: Experiences and Policy Recommendations. Washington, D.C.: AARP, 2004.(2004)
Teno, J. Mor V, DeSilva D, Kabumoto G, Roy J, Wetle, T. Use of Feeding Tubes in Nursing Home Residents with Severe Cognitive Impairment. Journal of the American Medical Association, 2002; 287(24): 3211-3212.(2002)
Teno J, Weitzen S, Wetle T, Mor V. Persistent pain in nursing homes: A national problem. Journal of the American Medical Association, 2001; 285(16): 2081.(2001)
Walker L, Bradley E, Wetle T (ed). Public and Private Responsibilities in Long Term Care: Finding the Balance. Baltimore, MD: Johns Hopkins Press, 1998.(1998)