Jack Wands, MD
Edit My Page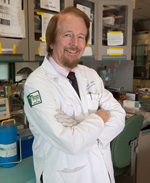 Title: Professor of Medicine
Department: Medicine
Jack_Wands_MD@Brown.EDU
+1 401 444 2795, +1 401 444 5031
Overview | Research | Grants/Awards | Teaching | Publications
Jack Wands directs the Liver Research Center, a newly constructed 13,000-sq. ft. facility that emphasizes studies relating to the molecular biology of liver diseases.
Biography
Dr. Jack Wands is the Jeffrey and Kimberly Greenberg-Artemis and Martha Joukowsky Professor in Gastroenterology, and Professor of Medical Science, Brown Medical School. He founded and developed the Rhode Island Hospital/Brown University Liver Research Center. Dr. Wands received his M.D. with High Honors from the University of Washington School of Medicine. He completed a four-year Fellowship in Internal Medicine at Johns Hopkins, and was Chief Resident in Medicine at Johns Hopkins/Bayview Medical Center (formerly Baltimore City Hospital). A Clinical and Research Fellowship in Gastroenterology were performed at Massachusetts General Hospital. Dr. Wands is an internationally renowned physician/scientist who has received a number of awards including two N.I.H. merit awards, Max Planck Merit Award, and a Bristol Myers Squibb unrestricted grant in infectious disease. He is the recipient of 100 U.S. and international patents related to investigative work in hepatology. He is the recipient of several major N.I.H. grants and has published over 400 peer-reviewed manuscripts and has contributed to 56 textbooks.
Institutions
Rih
Research Description
The Liver Research Center is a newly constructed 13,000-sq. ft. facility that will emphasize studies relating to the molecular biology of liver diseases. There are numerous ongoing studies that relate to the pathogenesis of hepatocellular carcinoma as well as a major effort in gene therapy of liver diseases. For example, we investigate the relationship of chronic hepatitis B and C infection and hepatocellular carcinoma at the molecular level. Of particular interest is the generation of naturally occurring viral variants that are produced during active viral replication or immune selection by the host. These mutations convey different biologic properties as compared to "wild type" virus. Such viral variants have different biologic properties including the development of viral latency, low level viral gene expression, increased virulence, vaccine escape, and integration into the hepatocyte cellular DNA.

With respect to chronic hepatitis B infection, there are ongoing studies that examine the molecular mechanisms of viral integration into the cellular DNA during the development of cellular carcinoma with particular emphasis on hepatitis B viral variants. Attempts are being made to understand hepadnavirus hepatocyte cell surface receptor binding proteins. We are also interested in the functional role of the hepatitis Bx protein and these studies focus on cloning and characterizing liver specific proteins that interact with HBx. Such investigations may have relevance to the hepatocyte transformation process since HBx, in combination with cellular factors, acts as a transcriptional transactivator of many growth related genes.

Studies are ongoing on the development of antiviral approaches to interfere with HBV and HCV replication. These approaches include antisense oligonucleotides, ribozymes, dominant negative mutants and therapeutic viral DNA based vaccines. In this context, there is a major effort to develop vectors to specifically deliver DNA constructs to the liver and thus there is a major program in gene therapy of viral diseases of the liver. In this regard, we are using several approaches that include receptor mediated endocytosis of targeted liposomes and use of various adenovirus, retrovirus, and adeno-associated virus constructs that express genes of interest in hepatocytes. Such approaches are also being applied to gene therapy of primary hepatocellular carcinoma using animal model systems.

There is also a major focus in the study of growth regulation of hepatocytes through growth factor receptors and intracellular signal transduction pathways with particular emphasis on the insulin stimulated hepatocyte growth. The expression and tyrosyl phosphorylation of insulin receptor substrate-1 (IRS-1) as well as activation of downstream MAP kinases are being studied in a variety of experimental systems as well as in human disease. Finally, the relationship of chronic HBV infection and activation of growth factor signal transduction cascade is being actively pursued at the molecular level.
Awards
1964 Sigma Xi
1969 Gin Hudson Memorial Award
1969 Robert H. Williams Award
1969 University of Washington School of Medicine, Graduation with Highest Thesis Honors
1975 - 78 Clinical Investigator Awardee, National Institutes of Health (NIH), U.S.
Public Health Service
1979 - 89 Research Scientist Development Awardee, National Institutes of
Health, U.S. Public Health Service
1989 - 94 Research Scientist Awardee, NIH, U.S. Public Health Service
1989 NIH Merit Awardee (National Institute on Alcohol Abuse and Alcoholism (NIAAA))
1994 Max Planck Research Award
2000 NIH Merit Awardee (National Cancer Institute (NCI))
2002 Master of Arts, ad eundem Brown University
2002 Bristol Myers Squibb Grant Award in Infectious Disease
Affiliations
Sigma Xi
Johns Hopkins Medical and Surgical Society
American Association for the Study of Liver Diseases
American Federation for Clinical Research
American Association for the Advancement of Science
International Association for the Study of Liver Disease
American Gastroenterological Association
American Society for Microbiology
Funded Research
1 R01CA123544 (PI: Wands JR)
NIH/NCI
Biomarker for Hepatocellular Carcinoma
The goal of this research is to validate a new marker useful in the early diagnosis of hepatocellular carcinoma

R01 AA11431-12 (PI: de la Monte, S.)
NIH/NIAAA
Ethanol, IRS-1 and Neuronal Migration
The major goal of this research is to determine the effect of chronic gestational exposure to ethanol on neuronal migration via the IRS-1 signal transduction cascade.

IT-32 DK60415-01 Training Grant (PI:Wands JR)
NIH/NIDDK
Research Training Program in Gastroenterology
The goal of this grant is to provide research training in gastroenterology to prepare pre-/post-doctoral fellows in a career in biomedical science as it applies to digestive diseases.

Sponsored Research Agreement
Celgene
The goal of this agreement is to evaluate the effectiveness of Lenalidomide as an anti-cancer treatment.
Teaching Experience
Harvard Medical School

1990 – 92 Oncology Course
Lecturer
10 – 15 medical students
1 lecture/year

1975 – 85 Gastrointestinal Pathophysiology
Lecturer
175 medical students
1 lecture/year

1979 – 98 Gastrointestinal Pathophysiology – HST 120
Core Faculty Member
25 medical students
4 lectures/6 seminars year

1998 - Revisiting Medicine – HMS 482
Lecturer
20 medical students
1 lecture/year

1999 - Gastrointestinal Pathophysiology – HST 120
25 medical students
1 lecture/year


Brown University

1999 Brown University Integrated Medical Science –
BioMed 195-196 Directed Research/Independent Study

1999 Brown University Integrated Medical Science –
BioMed 295-296 Graduate Independent Study

2000 - 05 Brown University Integrated Medical Science
BioMed 282 – Gastrointestinal & Liver Pathophysiology
Lecturer

2005 Brown University Integrated Pathophysiology/Pharmacology
Bio 351
Lecturer
View My Full Publication List in pdf format
Selected Publications
Addolorato G, Russell M, Albano E, Haber PS, Wands JR, Leggio L. Understanding and treating patients with alcoholic liver cirrhosis: an update. Alcohol Clin Exp Res 2009;33:1-9.(2009)
Siu L, Foont J, Wands JR. Hepatitis C virus and alcohol. Seminars in Liver Disease. NY: Thieme Medical Publ 2009;29:188-99.(2009)
Longato L, delaMonte SM, Kuzushita N, Horimoto M, Rogers AB, Slagle BL, Wands JR. Overexpression of insulin receptor substrate-1 and hepatitis Bx genes causes premalignant alterations in the liver. Hepatology 2009;49:1935-43.(2009)
Gehring S, Gregory SH, Wintermeyer P, San Martin M, Aloman C, Wands JR. Generation and characterization of an immunogenic dendritic cell population. J Immunol Methods 2008;332:18-30.(2008)
Kim M, Lee HC, Tsedensodnom O, Hartley R, Lim YS, Yu E, Merle P, Wands JR. Functional interaction between Wnt3 and Frizzled-7 leads to activation of catenin signaling pathway in hepatocellular carcinoma cells. J Hepatol 2008;48:780-91.(2008)
Bengochea A, deSouza MM, Lefrancois L, LeRoux E, Beseme S, Chemin I, Kim M, Wands JR, Trepo C, Hainaut P, Scoazec JY, Vitvitski L, Merle P. Common dysregulation of Wnt/Frizzled receptor elements in human hepatocellular carcinoma. Br J Cancer 2008;99:143-50.(2008)
Kim E, Li K, Lieu C, Tong S, Kawai S, Fukutomi T, Zhou Y, Wands JR, Li J. Expression of apolipoprotein C-IV is regulated by Ku antigen/peroxisome proliferator-activated receptor gamma complex and correlates with liver steatosis. J Hepatol 2008;49:787-98.(2008)
Aloman C, Gehring S, Wintermeyer P , Kuzushita N, Wands JR. Chronic ethanol consumption impairs cellular immune resonses against HCV NS5 protein due to dendritic cell dysfunction. Gastroenterology 2007;132:698-708.(2007)
Wintermeyer P, Wands JR. Vaccines to prevent chronic hepatitis C virus infection: current experimental and preclinical developments. J Gastroenterol 2007;42:424-32.(2007)
Li K, Zoulim F, Pichoud C, Kwei K, Villet S, Wands J, Li J, Tong S. Critical role of the 36-nucleotide insertion in hepatitis B virus genotype G in core protein expression, genome replication, and virion secretion. J Virol 2007;81:9202-15.(2007)
Wands JR. Hepatocellular carcinoma and sex. N Engl J Med 2007;357;1974-6.(2007)
He J, de la Monte S, Wands JR. Acute ethanol exposure inhibits insulin signaling in the liver. Hepatology 2007;46:1791-800.(2007)
Kuzushita N, Gregory S, Monti N, Gehring S, Wands JR. Vaccination with protein-transduced dendritic cells elicits a sustained response to hepatitis C viral antigens. Gastroenterology 2006 Feb;130(2):453-64.(2006)
Lee HC, Kim M, Wands JR. Wnt/frizzled signaling in hepatocellular carcinoma. Front Biosci. 2006 May 1;11:1901-15.(2006)
Merle P, Herrmann M, Gupte A, Lefrancois L, Califano S, Trepo C, Tanaka S, Vitvitski L, de la Monte S, Kim M, Wands JR. Oncogenic role of the frizzled 7/b-catenin pathway in hepatocellular carcinoma. J of Hepatology 2005 Nov; 43:854-62.(2005)
Li J, tong S, Lee HB, Perdigoto AL, Spangenberg HC, Wands JR. Glycine decarboxylase mediates a postbinding step in duck hepatitis b virus infection. J Virol 2004; 78(4):1873-81.(2004)
Wands JR. Prevention of hepatocellular carcinoma. N Engl J Med 2004 Oct 7;351(15):1567-70.(2004)
Li J, Tong S, Lee HB, Perdigoto AL, Spangenberg HC, Wands JR. Glycine decarboxylase mediates a postbinding step in duck hepatitis B virus infection. J Virol 2004;78:1873-81.(2004)
Horimoto M, Fulop P, Derdak Z, Wands JR, Baffy G. Uncoupling protein-2 deficiency promotes oxidant stress and delays liver regeneration in mice. Hepatology 2004;39:386-92.(2004)
Yoon SK, Lim NK, Ha SA, Park YG, Choi JY, chung KW, Sun HS, Choi MJ, Chung J, Wands JR, Kim JW. The human cervical cancer oncogene protein is a biomarker for human hepatocellular carcinoma. Cancer Res 2004 Aug 1;64(15):5434-41.(2004)
Merle P, de la Monte SM, Kim M, Herrmann M, Tanaka S, von dem Bussche A, Kew M, Trepo C, Wands JR. Functional consequences of Frizzled-7 receptor overexpression in human hepatocellular carcinoma. Gastroenterology 2004; 127:1110-1122.(2004)
Parekh S, Zoulim F, Ahn SH, Tsai A, Li J, Kawai S, Khan N, Trepo C, Wands JR, Tong S. Genome replication, virion secretion, and e antigen expression of naturally occurring hepatitis B virus core promoter mutants. J Virol 2003;77:6601-12.(2003)
Iyoda K, Sasaki Y, Horimoto M, Toyama T, Yakushijin T, Sakakibara M, Wands JR. Involvement of the p38 mitogen-activated protein kinase cascade in hepatocellular carcinoma. Cancer 2003;97:3017-26.(2003)
Ahn SH, Kramvis A, Kawai S, Spangenberg HC, Li J, Kimbi G, Kew M, Wands JR, Tong S. Sequence variation upstream of precore translation initiation codon reduces hepatitis B virus e antigen production. Gastroenterology 2003;125:1370-8.(2003)
Xu J, Yeon JE, Chang H, Tison G, Chen GJ, Wands JR, de la Monte SM. Ethanol impairs insulin-stimulated neuronal survival in the developing brain: role of PTEN phosphatase. J Biol Chem 2003 Jul 8;278(29):26929-37.(2003)
Parekh S, Zoulim F, Ahn SH, Tsai A, Li J, Kawai S, Khan N, Trepo C, Wands JR, Tong S. Genome replication, virion secretion, and e antigen expression of naturally occurring hepatitis B virus core promoter mutants, J Virol 2003 Jun;77(12):6601-2.(2003)
Dumoulin FL, von dem Bussche A, Li J, Khamzina L, Wands JR, Sauerbruch T, Spengler U. Hepatitis C virus NS2 protein inhibits gene expression from different cellular and viral promoters in hepatic and nonhepatic cell lines. Virology 2003 Jan 20;305(2):260-6.(2003)
Khamzina L, Gruppuso PA, Wands JR. Insulin signaling through insulin receptor substrate 1 and II in normal liver development. Gastroenterology 2003;125:573-85.(2003)
Moradpour D, Wands JR. Molecular Pathogenesis of Hepatocellular Carcinoma. In: Hepatology: A Textbook of Liver Disease - 4th Edition. Zakim D and Boyer TD (eds) 2001.(2001)
Spangenberg HC, Lee HB, Li J, Tan F, Skidgel R, Wands JR, Tong S. A short sequence within domain C of duck carboxypeptidase D is critical for duck hepatitis B virus binding and determines host specificity. J Virol 2001;75:10630-42.(2001)
Li J, Tong S, Wands JR. Identification and expression of glycine decarboxylase (p120) as a duck hepatitis B virus pre-S envelope-binding protein. J Biol Chem 1999;274:27658-65.(1999)
Tong S, Li J, Wands JR. Carboxypeptidase D is an avian hepatitis B virus receptor. J Virol 1999;73:8696-702.(1999)
zu Putlitz J, Lanford RE, Carlson RI, Notvall L, de la Monte SM, Wands JR. Properties of monoclonal antibodies directed against hepatitis B virus polymerase protein. J Virol 1999;73:4188-96.(1999)
Geissler M, Bruss V, Michalak S, Hockenjos B, Ortmann D, Offensperger WB, Wands JR, Blum HE: Intracellular retention of hepatitis B virus surface proteins reduces interleukin-2 augmentation after genetic immunizations. J Virol 1999;73:4284-92.(1999)
Tanaka S, Mori M, Sakamoto Y, Makuuchi M, Sugimachi K, Wands JR. Biologic significance of angiopoietin-2 expression in human hepatocellular carcinoma. J Clin Invest 1999;103:341-5.(1999)
Ince N, Wands JR. The increasing incidence of hepatocellular carcinoma. N Engl J Med 1999;340:798-9.(1999)
zu Putlitz J, Yu Q, Burke JM, Wands JR. Combinatorial screening and intracellular antiviral activity of hairpin ribozymes directed against hepatitis B virus. J Virol 1999;73:5381-7.(1999)
Encke J, zu Putlitz, J, Wands JR. DNA vaccines. Intervirology 1999;42:117-24.(1999)
Tanaka S, Mori M, Akiyoshi T, Tanaka Y, Mafune K, Wands JR, Sugimachi K. A novel varient of human Grb7 is associated with invasive esophageal carcinoma. J Clin Invest 1998;02:821-7.(1998)
Tanaka S, Akiyoshi T, Mori M, Wands JR, Sugimachi K. A novel frizzled gene identified in human esophageal carcinoma mediates APC/b -catenin signals. Proc Natl Acad Sci USA 1998;95:10164-9.(1998)
Yasui K, Wakita T, Tsukiyama-Kohara K, Funahashi SI, Ichikawa M, Kajita T, Moradpour D, Wands JR, Kohara M. The native form and maturation process of hepatitis C virus core protein. J Virol 1998;72:6048-55.(1998)
Melegari M, Scaglioni PP, Wands JR. Cloning and characterization of a novel hepatitis B virus x binding protein that inhibits viral replication. J Virol 1998;72:1737-43.(1998)
Encke J, zu Putlitz J, Geissler M, Wands JR. Genetic immunization generates cellular and humoral immune responses against the nonstructural proteins of the hepatitis C virus in a murine model. J Immunol 1998;161:4917-23.(1998)
de la Monte S, Ghanbari K, Frey WH, Beheshti I, Averback P, Hauser SL, Ghanbari HA, Wands JR. Characterization of the AD7C-NTP cDNA expression in Alzheimer's disease and measurement of a 41-kD protein in cerebrospinal fluid. J Clin Invest 1997;100:3093-104.(1997)
Scaglioni PP, Melegari M, Wands JR. Biologic properties of hepatitis B viral genomes with mutations in the precore promoter and precore open reading frame. Virology 1997;233:374-81.(1997)
Melegari M, Scaglioni PP, Wands JR. The small envelope protein is required for secretion of a naturally occurring hepatitis B virus mutant with pre-S1 deleted. J Virol 1997;71:5449-54.(1997)
Geissler M, Gesien A, Tokushige K, Wands JR: Enhancement of cellular and humoral immune responses to hepatitis C virus core proteins using DNA based vaccines augmented with cytokine expressing plasmids. J Immunol 1997;158:1231-7.(1997)
Scaglioni PP, Melegari M, Wands JR. Posttranscriptional regulation of hepatitis B virus replication by the precore protein. J Virol 1997;71:345-53.(1997)
Geissler M, Gesien A, Wands JR. Chronic ethanol effects on cellular immune responses to hepatitis B virus envelope protein: an immunologic mechanism for induction of persistent viral infection in alcoholics. Hepatology 1997;26:764-77.(1997)
Lavaissiere L, Jia S, Nishiyama M, de la Monte S, Stern AM, Wands JR, Friedman PA. Overexpression of human aspartyl (asparaginyl) b hydroxlase in hepatocellular carcinoma and cholangiocarcinoma. J Clin Invest 1996;98:1313-23.(1996)
Tanaka S, Wands JR. A carboxy-terminal truncated insulin receptor substrate-1 dominant negative protein reverses the human hepatocellular carcinoma malignant phenotype. J Clin Invest 1996;98:2100-8.(1996)
Moradpour D, Englert C, Wakita T, Wands JR. Characterization of cell lines allowing tightly regulated expression of hepatitis C virus core protein. Virology 1996;222:51-63.(1996)
Li JS, Tong SP, Wands JR. Characterization of a 120-Kilodalton pre-S binding protein as a candidate duck hepatitis B virus receptor. J Virol 1996;70:6029-35.(1996)
Tanaka S, Ito T, Wands JR: Neoplastic transformation induced by insulin receptor substrate-1 overexpression requires an interaction with both Grb2 and Syp signaling molecules. J Biol Chem 1996;271:14610-6.(1996)
Ito T, Sasaki Y, Wands JR: Overexpression of human insulin receptor substrate 1 induces cellular transformation with activation of mitogen-activated protein kinases. Mol Cell Biol 1996;16:943-51.(1996)
Moradpour D, Wands JR. Understanding hepatitis B virus infection. N Engl J Med 1995;332:1092-3.(1995)
Tong S, Li J, Wands JR. Interaction between duck hepatitis B virus and a 170 kilodalton cellular protein is mediated through a neutralizing epitope of the pre-S region and occurs during viral infection. J Virol 1995;69:7106-12.(1995)
Melegari M, Bruno S, Wands JR. Properties of hepatitis B virus pre-S1 deletion mutants. Virology 1994;199:292-300.(1994)
Scaglioni PP, Melegari M, Wands JR. Characterization of hepatitis B virus core mutants that inhibit viral replication. Virology 1994;205:112-20.(1994)
Wakita T, Wands JR. Specific inhibition of hepatitis C virus expression by antisense oligodeoxynucleotides. In vitro model for selection of target sequence. J Biol Chem 1994;269:14205-10.(1994)
Sasaki Y, Zhang XF, Nishiyama M, Avruch J, Wands JR. Expression and phosphorylation of insulin receptor substrate 1 during rat liver regeneration. J Biol Chem 1993;268:3805-8.(1993)
Liang TJ, Makdisi WJ, Sun S, Hasegawa K, Zhang Y, Wands JR, Wu CH, Wu GY. Targeted transfection and expression of hepatitis B viral DNA in human hepatoma cells. J Clin Invest 1993;91:1241-6.(1993)
Wands JR, Blum HE. Primary hepatocellular carcinoma. N Engl J Med 1991;325:729-31.(1991)
Liang TJ, Hasegawa K, Rimon N, Wands JR, Ben-Porath E. A hepatitis B virus mutant associated with an epidemic of fulminant hepatitis. N Engl J Med 1991;324:1705-9.(1991)
Bressac B, Kew M, Wands J, Ozturk M. Selective G to T mutations of p53 gene in hepatocellular carcinoma from Southern Africa. Nature 1991;350:429-31.(1991)