Justin Fallon, Ph.D., University of Pennsylvania
Edit My Page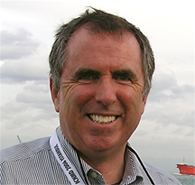 Title: Professor of Medical Science
Department: Neuroscience
Justin_Fallon@Brown.EDU
+1 401 863 9308
Overview | Research | Grants/Awards | Teaching | Publications
Our lab has two major interests. Duchenne muscular dystrophy strikes one in 3,000 boys. We are currently working to translate our basic science findings into a novel treatment for Duchenne's patients.

Second, how do we learn, and why are we so good at it when we are young? Using Fragile X mental retardation as a model, we seek to understand how ephemeral episodes of experience are transformed into stable changes in synaptic architecture and efficacy.
Biography
Justin Fallon has a longstanding interest in developmental neurobiology and the mechanisms underlying neurological disease. More recently he has been directly involved in developing therapeutics for muscular dystrophy. Fallon obtained his undergraduate degree at Colgate University where he graduated with Honors in Biology. After his Ph.D. work in cell motility at the University of Pennsylvania he spent three year as an NIH Postdoctoral Fellow at University College London, where he worked on axonal guidance and regeneration with Martin C. Raff. Fallon gained further training with U.J. McMahan at Stanford University, where he began his interest in synapse formation and plasticity. He had is own laboratoroy at the Worcester Foundation for Experimental BIology for 10 years before moving to Brown in 1996.
Institutions
Bu
Research Description
A novel therapy for Muscular Dystrophy

Our lab is working to develop a novel therapy for Duchenne's muscular dystrophy, which strikes one in 3,000 boys. In previous work we are characterized a new extracellular component of the dystrophin complex, a critical ensemble of proteins that is defective in people with this disease. Our recent findings indicate that this component, biglycan is important for signaling at both the neuromuscular junction and at the dystrophin complex. We are currently testing the efficacy of biglycan in mouse models of Duchenne's Muscular Dystrophy. Our results have been very encouraging and we are now working to bring biglycan therapy into the clinic.Learning and Memory:

The Fragile X system: Mental retardation and Autism

In the second area we study how experience shapes neural circuitry. This process is fundamental to learning, memory and forging effective communication between self and the outside world. Our focus is on Fragile X syndrome, which is both the most prevalent inherited mental retardation and the most common single gene cause of autism (or Autism Spectrum Disorders; ASD). Recent evidence indicates that the behavioral parallels between FXS and autism reflect shared cellular mechanisms: both conditions are disorders of synaptic plasticity. In both diseases it is likely that there is failure of appropriate sculpting of neural circuitry in response to environment/experience. We have discovered a novel structure, the Fragile X Granule (FXG) that is expressed presynaptically. Intriguingly, FXGs are circuit selective and developmentally regulated. The distribution and timing of these granules correlates remarkably well with circuits known to be affected in autism – such as prefrontal cortex, cerbellum and limbic system. Our working hypothesis is that FXGs are involved in presynaptic plasticity and axonal pruning. Current projects in the lab include the selective manipulation of presynaptic FMRP/FXGs using Cre-lox methodology in vivo and compartmentalized cultures where we can isolate axonal fractions. Our goals are: 1) To identify the RNA cargo of FXGs; 2) To determine the protein composition of FXGs; 3) To demonstrate the function of FXGs in synaptic plasticity.
Awards
1973- Honors in Biology, Colgate University
1980-83 National Institutes of Health Postdoctoral Fellow, National Research Service Award
1983-84 Dysautonomia Foundation, Postdoctoral Fellow,
1989-91 March of Dimes, Basil O'Connor Starter Research Scholar Award
2003- Associate Editor, Journal of Cellular Physiology
2004- Member, Scientific Advisory Board, Fragile X Research Foundation (FRAXA)
2006- Member, Scientific Advisory Board, Charley's Fund
2008 EndDuchenne Prize, Parents Project Muscular Dystrophy
Affiliations
Society for Neuroscience
American Society for Cell Biology
Funded Research
NIH RO1 HD052083-01 Fallon (PI) 7/1/06-6/6/11
Experience-dependent regulation of the Fragile X gene
Role:PI

NIH R21 NS057698-01 5/1/07-
Testing a novel DMD Therapeutic in MDX Mice
Role: PI

Charley's Fund/Nash Avery Foundation 9/06-6/08
Nash Avery Foundation
Development of biglycan as a therapeutic for DMD.

Past Funding:
NIH RO1 HD23924 "Nerve - Muscle Synapse Organizing Molecules in Development" 8/1/88-02/28/07. $225,000 annual direct costs. Currently in no cost extension

Fragile X Research Foundation (FRAXA). 4/1/05 – 7/31/06. $60,000 total costs

NIH PO1 NS39321 "Control of protein synthesis-dependent synaptic plasticity" Justin Fallon, Program Director. 1/1/00 - 11/30/05 Direct costs for 1st year: Program, $691,398; Fallon Subproject, $198,088. Direct costs for entire period (5 years): Project, $3,590,452; Fallon Subproject, $1,018,739.

P20 RR15578 "Center for Genetics and Genomics" Justin Fallon, Subproject leader "Genetic Models of Human Dementias" 9/30/00 – 8/31/05. Subproject costs $52,450.
Teaching Experience
We are in the midst of a revolution in our understanding of neurological and psychiatric disease. A confluence of genetic, imaging, and cell biological approaches is bringing to light the underlying causes and pathology of a host of brain and nervous system disorders. The goals of this course are to illustrate what basic science can teach us about disease and how these pathologies illuminate the functioning of the normal nervous system. Consideration will be given to monoallelic diseases (e.g. Fragile X Syndrome, Duchenne Muscular Dystrophy and Tuberous Sclerosis) as well as genetically complex disorders where genome-environment interactions seem likely to contribute to the pathology – e.g. Autism and Alzheimer's Disease). Emphasis will be on the cellular and molecular basis of these disorders and how insights at these levels might lead to the development of therapies.
Courses Taught
Developmental Neurobiology (BN0104)
he Diseased Brain: Mechanism of Neurological and Psychiatric Disease (BN 1740)
Mechanisms of Neurological Disease (BN00294)
View My Full Publication List in pdf format
Selected Publications
Christie, S.B., M. R. Akins, J.E. Schwob and J. R. Fallon. 2009. The FXG: A presynaptic Fragile X granule expressed in a subset of developing brain circuits. J. Neuroscience, In Press.(2009)
Mercado, M.L., A. R. Amenta, H. Hagiwara, M. S. Rafii, R. T. Owens, D. J. McQuillan and J.R. Fallon. (2006) Biglycan targets dystrobrevin, syntrophin and nNOS to the muscle cell membrane FASEB J. 20:1724-6.(2006)