Christopher Schmid, PhD
Edit My Page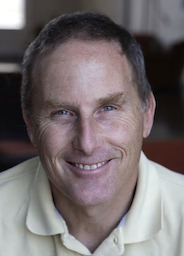 Title: Professor of Biostatistics
Department: Public Health-Biostatistics
Christopher_Schmid@brown.edu
+1 401 863 6453
Download Christopher Schmid's Curriculum Vitae in PDF Format
Overview | Research | Grants/Awards | Teaching | Publications
My research focuses on statistical methods for meta-analysis, the quantitative synthesis of information from observational and experimental studies. I am concentrating on developing methods and software for simultaneously comparing many treatments for a medical condition in order to determine which is best. I also develop models to enable doctors to work with patients to choose the best treatment through single patient experiments and models for predicting kidney function using multi-study data.
Biography
Christopher H. Schmid, PhD is Professor of Biostatistics and directs its Masters Program and is a founding member of the Center for Evidence Based Medicine in Public Health. He is Fellow of the American Statistical Association (ASA), elected member of the Society for Research Synthesis Methodology, Editor of Research Synthesis Methods, statistical editor for the American Journal of Kidney Diseases and was Chair of the Section on Health Policy Statistics at ASA. Major research interests include development and application of Bayesian models to clinical research and statistical methods and computational tools for meta-analysis and N-of-1 studies. Current research focuses on methods for analyzing multivariate data in meta-analysis, development of open source meta-analysis software for standard and advanced methods that incorporates R and Bugs, development of predictive models from individual patient data collected from multiple data sources and modeling of data from single patient studies for incorporation into mobile phone and tablet applications. He consults extensively with government, academia and industry and serves on several data safety monitoring and grant review committees.
Research Description
My major research interests currently are focused in statistical methods and software for meta-analysis, particularly Bayesian methods. I have been funded in these areas for many years, currently for exploring methods for network meta-analysis together with applications and software. I am collaborating on these projects with colleagues worldwide and am a co-convener of the Cochrane Collaboration Methods Group on Comparing Multiple Interventions. I also serve as Co-Editor-in-Chief of the journal Research Synthesis Methods, was a member of an Institute of Medicine committee that developed national standards for systematic reviews and am Chair of the Health Policy Statistics Section of the American Statistical Association in which I have promoted meta-analysis for many years. I see many opportunities for advancing the science of comparative effectiveness research in the coming years and believe that these will be fruitful research opportunities for both biostatistics graduate students and other collaborators in medicine, public health and other scientific disciplines doing systematic reviews. My research in meta-analysis and evidence synthesis will largely take place in the new Center for Evidence-based Medicine. Our focus there will continue to revolve around the development of research methods and software tools.
I have a current R01 grant from the Agency for Healthcare Research and Quality to develop methods, create software and apply these to clinical applications of network meta-analysis, a method for synthesizing data from studies that involve different combinations of treatments. This method has become a key tool in comparing and ranking the effectiveness of a class of treatments and therefore of high profile in clinical research. I am connected to the leading international experts in network meta-analysis through my role as a leader of the Cochrane Collaboration methods group on network meta-analysis and my position in the Society for Research Synthesis Methodology as Editor of its journal, Research Synthesis Methods. We are working on a variety of multivariate methods in networks of treatment efficacy and diagnostic testing as well as on network structure. Our open-source software tool Open Meta-Analyst will soon be able to carry out basic and sophisticated analyses using a simple graphical user interface. Among the features of this tool will be the ability to carry out Bayesian analyses using computer-aided tools that build the appropriate programs and check results for validity automatically with minimal user input. We believe completion of this tool will significantly increase the capacity of many research groups to do the types of analyses now recommended by experts. Among several other current methods projects looking at various aspects of correlated and multivariate data in research synthesis, a particular area of interest involves meta-analysis of diagnostic test accuracy. There, we have put together a database of 750 meta-analyses in order to evaluate their quality and empirical methods including search strategies, statistical methods, frequency of recommended study design features and of test comparisons. We are also using data from a portion of these to evaluate the utility of different univariate and bivariate analytic methods. Other software projects with which I am involved aims to develop tools that will facilitate the screening of abstracts and the implementation of N-of-1 studies using mobile communication technology. All of these initiatives are intended to facilitate the extension of research to new communities of researchers.
Awards
1988-1991 National Research Service Award, National Institute of Health
2000 Drug Information Association Donald E. Francke Award (best paper of year)
2006 Elected member, Society for Research Synthesis Methodology
2009 Letter of commendation for peer review from Annals of Internal Medicine
2009 Travel award, Statistical Consulting Section of American Statistical Association
2010 Fellow, American Statistical Association
2010 Dean's Outstanding Sackler Faculty Mentor Award, Tufts Medical School
2010 Tufts University School of Medicine Distinguished Faculty Award
Affiliations
American Statistical Association
Society for Research Synthesis Methodology
Cochrane Collaboration
Funded Research
Current

Title: Making Advanced Statistical Tools Accessible for Quantitative Research Synthesis and Discovery in Ecology and Evolutionary Biology
Funding Source: National Science Foundation
Direct Costs: $309382
Funding Period: 2013-2016
Role: Statistician (PI: Byron Wallace and Jessica Gurevitch)

Title: N-of-1 Trials Using mHealth in Chronic Pain
Funding Source: National Institute of Nursing Research R01 NR13938-01
Direct Costs: $290.273
Funding Period: 2012-2017
Role: PI on subcontract (Overall PI: Richard Kravitz)

Title: Evidence Based Practice Center IV
Funding Source: Agency for Healthcare Research and Quality
Direct Costs: $70000
Funding Period: 2012-2017
Role: Statistical advisor (PI: Thomas Trikalinos)

Title: Postdoctoral Fellowships in Health Services Research
Funding Source: Agency for Healthcare Research and Quality
Direct Costs:
Funding Period: 2013-2017
Role: Faculty Member (PI: Vince Mor)

Title: Tai Chi and Knee Osteoarthritis
Funding Source: National Center for Complementary and Alternative Medicine
Direct Costs: $381,917
Funding Period: 2010-2015
Role: Senior Statistician (PI: Chenchen Wang)

Title: Tai Chi and Fibromyalgia
Funding Source: National Center for Complementary and Alternative Medicine
Direct Costs: $451,591
Funding Period: 2011-2016
Role: Senior Statistician (PI: Chenchen Wang)

Title: Evaluating Observational Data Analyses: Confounding Control and Treatment Effect Heterogeneity
Funding Source: Patient Centered Outcomes Research Institute
Direct Costs: $1,051,055
Funding Period: 2014-2017
Role: Statistician (PI: Issa Dahabreh)

Title: Integrating Causal Inference, Evidence Synthesis, and Research Prioritization Methods
Funding Source: Patient Centered Outcomes Research Institute
Direct Costs:
Funding Period: 2013-2016
Role: Statistician (PI: John Wong)






 
Completed
Title: An MI Thrombolytic Therapy Outcome Predictive Instrument
Funding Source: Agency for Health Care Policy and Research R01 HS06208
Direct Costs: $1,227,401
Funding Period: 1989-1993
Role: Investigator/Statistician (PI: Harry Selker)

Title: Comparative Outcomes of Ambulatory Pharmaceutical Agents
Funding Source: Agency for Health Care Policy and Research R01 HS07782-01
Direct Costs: $1,200,000
Funding Period: 1993-1996
Role: Investigator (PI: Joseph Lau)

Title: Evaluation of the Protective Efficacy, Safety and Immunogenicity of a Recombinant DNA Expressed Protein Vaccine for Lyme Disease in Healthy Subjects
Funding Source: SmithKline Beecham Pharmaceuticals
Direct Costs: $250,000
Funding Period: 1995-1997
Role: Statistician (PI: Allen Steere)

Title: Assessing New Mathematical Models for Medical Events
Funding Source: National Library of Medicine
Direct Costs: $812,163
Funding Period: 1995-1999
Role: Investigator (PI: Harry Selker)

Title: Combining Different Data Sources to Assess Treatments
Funding Agency: Agency for Healthcare Research and Quality R01 HS08532
Direct Costs: $260,529
Funding Period: 1995-1998
Role: Principal Investigator

Title: Assessing New Mathematical Models for Medical Events
Funding Source: National Library of Medicine R01 LM05607
Direct Costs: $825,413
Funding Period: 1999-2002
Role: Investigator (PI: John Griffith)

Title: An Integrated Heuristics-Guided Meta-Analysis System
Funding Source: NCRR/Small Business Technology Transfer Program R41 RR12418
Direct Costs: $100,000
Funding Period: 1997-1998
Role: Statistician (PI: Joseph Lau)




Title: Epidemiology, Clinical Trials, and Outcomes Research
Funding Source: Nat. Institute of Diabetes and Digestive and Kidney Diseases 2T32DK007777
Direct Costs: $347,901
Funding Period: 1998-2003
Role: Faculty Member (PI: Andrew Levey)

Title: Training Evidence-Based Practitioners
Funding Source: Agency for Healthcare Research and Quality R25 HS09796
Direct Costs: $298,521
Funding Period: 1998-2001
Role: Investigator (PI: Joseph Lau)

Title: Individual Patient Meta-Analysis in Chronic Renal Disease
Funding Source: National Institute of Diabetes and Digestive and Kidney Diseases R01 DK53869
Direct Costs: $605,980
Funding Period: 1999-2002
Role: Statistician (PI: Andrew Levey)

Title: Analysis of Longitudinal Cardiopulmonary Data
Funding Source: National Institute of Heart, Lung and Blood 2R01 HL40619
Direct Costs: $164,766
Funding Period: 1991-2002
Role: Principal Investigator on NEMC subcontract (PI: Bernard Rosner)

Title: Combining Different Data Sources to Assess Treatments
Funding Agency: Agency for Healthcare Research and Quality 5 R01 HS10064
Direct Costs: $453,009
Funding Period: 1998-2002
Role: Principal Investigator

Title: Statistical Analysis of Human Circadian Rhythms
Funding Source: National Institute of General Medicine R01 GM53559
Direct Costs: $53,160
Funding Period: 2000-2003
Role: Principal Investigator on NEMC Subcontract (Overall PI: Emery Brown, MD, PhD)

Title: Combining N-of-1 Trials to Assess Fibromyalgia Therapies
Funding Source: National Institute of Arthritis and Musculoskelatal and Skin Diseases R01 AR45416
Direct Costs: $896,526
Funding Period: 1999-2003
Role: Statistician (PI: Deborah Zucker)

Title: Specialized Center of Research in Ischemia: Core C Statistical Core
Funding Source: National Institute of Heart, Lung and Blood P50 HL63494
Direct Costs: $90,470
Funding Period: 2000-2005
Role: Statistician (PI: Michael Mendelsohn)
Title: Hypertension and Renal Disease in the Pakistani Population
Funding Source: Fogarty International 5R03TW005657
Direct Costs: $32,000
Funding Period: 2002-2005
Role: Statistician (PI: Andrew Levey)

Title: Clinical Studies in Patients with Lyme Disease
Funding Source: National Institute of Arthritis and Infectious Disease N01 AI65308
Direct Costs: $ 6,720,169
Funding Period: 1996-2005
Role: Senior Statistician/ Principal Investigator (PI 1996-2001 Mark Klempner)

Title: Dealing with Publication Bias in Meta-Analysis
Funding Source: Agency for Healthcare Research and Quality R01 HS10254
Direct Costs: $388,565
Funding Period: 1999-2006
Role: Investigator (PI: Norma Terrin)

Title: Social and Affective Processes in Autism
Funding Source: NIMH/NICHD U54 MH/HD 66398
Direct Costs: $8,104,839
Funding Period: 2003-2009
Role: Statistician (PI: Helen Tager-Flusberg)

Title: Tufts-NEMC-Sackler Clinical Research Curriculum
Funding Source: National Heart Lung and Blood Institute K30 HL04116
Direct Costs: $1,000,000
Funding Period: 1999-2008
Role: Faculty Member (PI: Harry Selker)

Title: Language in Autism: Clinical and Basic Studies
Funding Source: National Institute of Mental Health 1PO1 HD34578
Direct Costs: $4,123,176
Funding Period: 1997-2007
Role: Statistician (PI: Helen Tager-Flusberg)

Title: Improving Meta-Analysis of Diagnostic Test Studies
Funding Agency: Agency for Healthcare Research and Quality 1 R01 HS13328
Direct Costs: $404,351
Funding Period: 2002-2007
Role: Principal Investigator

Title: A System for Comprehensive Meta-Analysis
Funding Agency: National Center for Research Resources 1 R33 RR17109
Direct Costs: $750,000
Funding Period: 2002-2007
Role: Principal Investigator
Title: Meta-analysis of Studies with Multiple Outcomes and Correlated Covariates
Funding Source: Pfizer Inc
Direct Costs: $100000
Funding Period: 2006-2008
Role: Statistician (PI: Joseph Lau)

Title: Chronic Renal Disease-Individual Patient Meta Analysis
Funding Source: National Institute of Diabetes and Digestive and Kidney Diseases 5 R01 DK053869
Direct Costs:$1,751,793
Funding Period: 1999-2007
Role: Statistician (PI: Andrew Levey)

Title: GPCR Variants as Genetic Determinants of Obesity
Funding Source: NIDDK/NIA/NCCAM 1R01DK072497
Direct Costs: $5,193,236
Funding Period: 2005-2009
Role: Statistician (PI: Alan Kopin)

Title: Mechanisms of Varicose Vein Formation
Funding Source: NIH/NHLBI 5R01HL081730-04
Direct Costs:
Funding Period: 2006-2009
Role: Statistician (PI: Mark Iafrati )

Title: Computer Program for Meta-analysis
Funding Source: AHRQ Contract #290-02-0022
Direct Costs: $94,388
Funding Period: 2008-2009
Role: Co-Investigator

Title: Relationship of Vitamin D and Calcium Intake to Nutrient Status Indicators and Health Outcomes
Funding Source: AHRQ Contract
Direct Costs: $348,879
Funding Period: 2008-2009
Role: Co-Investigator (PI: Joseph Lau)

Title: Molecular Mechanisms of Vascular Relaxation
Funding Source: National Heart, Lung and Blood Institute 1P01HL077378-01
Direct Costs: $11,300,000
Funding Period: 2004-2009
Role: Statistician (PI: Michael Mendelsohn)

Title: Computer Assisted Abstract Screening
Funding Source: Tufts Medical Center Research Award
Direct Costs: $50,000
Funding Period: 2009-2010
Role: Principal Investigator
Title: Clinical Research Training in Infectious Diseases
Funding Source: Nat. Institute of Allergy and Infectious Disease 1T32AI055412-01A2
Direct Costs: $1,451, 608
Funding Period: 2004-2009
Role: Statistician (PI: David Snydman)

Title: Chronic Renal Disease-Individual Patient Meta Analysis
Funding Source: National Institute of Diabetes and Digestive and Kidney Diseases U01 RDK 053869A
Direct Costs:$1,751,793
Funding Period: 2003-2010
Role: Statistician (PI: Andrew Levey)

Title: Tai Chi for Fibromyalgia
Funding Source: NIH/NCCAM R21 AT 003621
Direct Costs: $100000
Funding Period: 2007-2010
Role: Statistician (PI: Chenchen Wang)

Title: Evaluation of GFR Estimating Equations in HIV Positive Patients
Funding Source: Gilead Sciences, Inc
Direct Costs: $588,108
Funding Period: 2008-2011
Role: Statistician (PI: Lesley Stevens)

Title: Statistical Support for United States Army Research Institute of Environmental Medicine
Funding Source: US Army W911QY-06-P-0270
Direct Costs: $12,000/yr
Funding Period: 2007-2012
Role: Principal Investigator

Title: Tufts Clinical and Translational Science Institute
Funding Source: NIH/NCRR UL1 RR025752
Direct Costs:$20,000,000
Funding Period: 2008-2013
Role: Statistician (PI: Harry Selker)

Title: Postdoctoral Fellowships in Health Services Research
Funding Source: Agency for Healthcare Research and Quality T32 HS00060
Direct Costs:
Funding Period: 1993-2012
Role: Faculty Member (PI: Harry Selker)

Title: ARRA: EPC Methods Research and Resource Activities for Evidence Synthesis – Statistical Issues
Funding Source: AHRQ Contract HHSA 290-2007-10055-I Task Order No. 6
Direct Costs: $950,000
Funding Period: 2009-2012
Role: Co-Investigator (PI: Joseph Lau)
Title: Empirical Evaluation of Multivariate Meta-analysis for Binary Outcomes
Funding Source: Agency for Healthcare Research and Quality
Direct Costs: $27255
Funding Period: 2011-2013
Role: Statistical advisor (PI: Thomas Trikalinos)

Title: Empirical Evaluation of Meta-analysis of Proportions and Rates
Funding Source: Agency for Healthcare Research and Quality
Direct Costs: $15000
Funding Period: 2011-2013
Role: Statistical advisor (PI: Thomas Trikalinos)

Title: Evaluating Practices & Developing Tools for Comparative Effectiveness Reviews of Diagnostic Test Accuracy
Funding Source: Agency for Healthcare Research and Quality
Direct Costs: $73000
Funding Period: 2011-2013
Role: Statistical advisor (PI: Thomas Trikalinos)

Title: Developing a Framework for Grading the Strength of Methodological Recommendations for Systematic Review and Meta-Analysis
Funding Source: Agency for Healthcare Research and Quality
Direct Costs: $73000
Funding Period: 2011-2013
Role: Statistical advisor (PI: Thomas Trikalinos)

Title: Kidney Function, Aortic Stiffness and Aging
Funding Source: National Institute of Diabetes and Digestive and Kidney Diseases R01 DK 082447-01A1
Direct Costs:
Funding Period: 2010-2013
Role: PI on subcontract (PI: Andrew Levey)

Title: Modernizing Meta-Analysis to Facilitate Comparative Effectiveness Reviews
Funding Source: Agency for Healthcare Research and Quality R01 HS 018574
Direct Costs: $778,325
Funding Period: 2009-2013
Role: Principal Investigator

Title: Semi-Automated Abstract Screening for Comparative Effectiveness Reviews
Funding Source: Agency for Healthcare Research and Quality R01 HS 018494
Direct Costs: $727,722
Funding Period: 2009-2013
Role: Co-Investigator (PI: Thomas Trikalinos)

Title: A Network Meta-Analysis of Pharmacological Interventions for Knee Osteoarthritis
Funding Source: Agency for Healthcare Research and Quality F32 HS 021396
Direct Costs: $100,000
Funding Period: 2012-2013
Role: Sponsor (PI: Ravi Bannuru)
Teaching Experience
Biostatistics
Meta-analysis/Systematic review
Courses Taught
Advanced Topics in Biostatistics: Statistics in Interdisciplinary Research (PHP2690A)
Practical Data Analysis (PHP2690D)
Statistical Computing (PHP 2690F)
Statistics in Interdisciplinary Research (PHP 2690A)