Jonathan Reichner, PHD
Edit My Page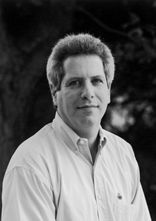 Title: Professor of Surgery (Research)
Department: Surgery
Section: Surgical Research.

Jonathan_Reichner@Brown.EDU
+1 401 444 8683
Overview | Research | Grants/Awards | Publications
ß-glucan is a (1,3)(1,6)-beta-linked polymer of glucose normally found as a structural component of the fungal cell wall. Since beta-glucan is not expressed in mammalian cells, it is an example of a pathogen-associated molecular pattern (PAMP) that permits leukocytes to recognize microbes as foreign. Although PAMPs are now understood to be a significant aspect of nonself recognition, mechanisms that regulate the subsequent host response to these molecules are not well understood. When purified and injected in soluble form, ß-glucan has been shown to prime the innate immune system without cytokine production. Experimental animals receiving ß-glucan showed improved outcomes when challenged with pathogens or tumors.
Biography
Dr. Reichner is a Professor in the Department of Surgery at the Brown University Medical School, Providence, RI. He received his BS from the Ohio State University in 1976 and worked as a clinical microbiologist until entering graduate school. He received his Ph.D. in Microbiology and Immunology from the State University of New York at Buffalo in 1983. He completed postdoctoral work at MD Anderson Hospital & Tumor Institute of the University of Texas Cancer Center and the Johns Hopkins School of Medicine.
Institutions
Rhode Island Hospital
Research Description
Neutrophils are capable of recognizing linear polymers of glucose linked in ß-1,3 conformation (viz., ß-glucan) which is a cell wall component of infectious microorganisms including yeast, fungi and bacteria. The recognition of ß-glucan by these cells is of benefit to host defense in two ways: first, since glucose does not occur in mature mammalian glycoproteins, ß-glucan provides a recognition mechanism through which neutrophils can bind and clear microorganisms without the need for opsonization; and second, ß-glucan binding stimulates neutrophil functions including chemotaxis, phagocytosis and oxidative burst. However, the mechanism(s) by which these inflammatory cells recognize ß-glucan is not defined. Work in this laboratory suggests that human neutrophils detect ß-glucan through novel interactions with cell surface integrins producing subsequent effects on cell motility. Ongoing efforts are directed at defining the mechanism(s) of this recognition and the second messenger signalling events that are triggered within the migrating cell. This work entails microscopic techniques in cell migration and immunocytochemistry, as well as protein biochemistry and molecular biology to investigate intracellular signalling pathways.

Translational Research: Although the innate immune system has been studied for a number of years, a well-defined pharmacological intervention to beneficially prime the function of neutrophils or macrophages is still lacking. This is so because the favorable aspects of cell priming needed to improve host defense is often accompanied by the overproduction of proinflammatory mediators at levels that cannot be tolerated by human subjects. PGG-ß-glucan, a soluble form of ß-glucan extracted from Saccharomyces cerevsiae, has been shown to prime leukocyte functions while not eliciting cytokine production in experimental animals and in high-risk surgical patients. It is this desirable property of PGG-ß-glucan that allowed for its evaluation in clinical trials where it was well tolerated by patients participating in phase III studies at the doses used in this report and underlies its therapeutic potential as an immunomodulator. Therapeutic opportunities in improving host response to cancer and infectious disease are being pursued by Biothera, Eagan, MN
(http://www.biotherapharma.com).

Lab Members:

Xian O'Brien, Ph.D/Fellow
444-4295

Angel Byrd, BS/Brown University MD-Ph.D. candidate
444-4294

Courtney Johnson, BS/Brown University MD-Ph.D. candidate

Valentina Parisi, Brown University Independent Study

Qian Liu, MD, Research Associate
Awards
1999 Masters Degree ad eundem
Brown University
Providence, RI
Affiliations
American Society of Clinical Pathologists
American Association of Immunologists
Society for Leukocyte Biology
American Society for Investigative Pathology
Funded Research
"Effect of Neutrophil Priming on Chemotaxis and Signaling"
Principal Investigator: Jonathan S. Reichner, Ph.D.
RO1-GM066194-01 Period: 5/1/03-4/31/12
Agency: National Institute of General Medical Sciences
The major goal of this project is to elucidate the intracellular signaling pathways which neutrophils employ to distinguish directed from random migration.

"Neutrophil Mechanosensing"
Principal Investigator: Jonathan S. Reichner, Ph.D.
R21 AI079582 Period: 7/1/08-6/30/10
Agency: National Institute of Allergy and Infectious Diseases
The goal of this work is to determine the influence of mechanical environmental cues on neutrophil functions
Selected Publications
Byrd, A.S., O'Brien, X.M., Johnson, C.M., Lavigne, L.M. and Reichner, J.S. An extracellular matrix-based mechanism of rapid neutrophil extracellular trap formation in response to C. albicans. J. Immunology 190:4136-4148, 2013.(2013)
O'Brien XM, Heflin KE, Lavigne LM, Yu K, Kim M, Salomon AR, Reichner JS. Lectin site ligation of CR3 induces conformational changes and signaling. J Biol Chem. 287:3337-3348, 2012(2012)
Newsome CT, Flores E, Ayala A, Gregory S, Reichner J.S. Improved antimicrobial host defense in mice following poly-(1,6)-β-D-glucopyranosyl-(1,3)-β-D-glucopyranose glucan treatment by a gender-dependent immune mechanism. Clin Vaccine Immunol. 18:2043-9, 2011(2011)
Daley, J.M., Brancato, S.K., Thomay, A.A., Reichner, J.S. and Albina, J.E. The phenotype of the wound macrophage. J. Leuk. Biol. 87:1, 2010.(2010)
Oakes, P.W., Morin, N.A., Zitterbart, D.P., Patel, D. C., Fabry, B., Reichner, J.S. (Corresponding author), and Tang J.X. Neutrophil morphology and migration are affected by substrate elasticity. Blood, 114:1387-1395, 2009.(2009)
Elphick, G.F., Sarangi, P.P., Hyun, Y-M, Hollenbaugh, J.A., Ayala, A., Biffl, W.L., Chung, H-L., Rezaie, A.R., McGrath, J.L., Topham, D.J., Reichner, J.S. and Kim, M. Recombinant human activated protein C inhibits integrin-mediated neutrophil function. Blood, 113:4078-4085(2009)
Muratore, C.S., Luks, F.I., Zhou, Y., Harty, M., Reichner, J., and Tracy, T.F. Endotoxin alters early fetal lung morphogenesis. J. Surg. Res. 155:225-230, 2009.(2009)
Morin NA, Oakes PW, Hyun YM, Lee D, Chin YE, King MR, Springer TA, Shimaoka M, Tang JX, Reichner JS, Kim M. Abstract Nonmuscle myosin heavy chain IIA mediates integrin LFA-1 de-adhesion during T lymphocyte migration. J Exp Med. 2008 Jan 21;205(1):195-205.(2008)
Lavigne LM, O'Brien XM, Kim M, Janowski JW, Albina JE, Reichner JS. Integrin engagement mediates the human polymorphonuclear leukocyte response to a fungal pathogen-associated molecular pattern. J Immunol. 2007 Jun 1;178(11):7276-82.(2007)
LeBlanc, B.W., Albina, J.E. and Reichner, J.S. Effect of beta-glucan on neutrophil chemotaxis in vivo. Journal Leukocyte Biol. 79:667-675, 2006.(2006)
Lavigne LM, Albina JE, Reichner JS. beta-Glucan Is a Fungal Determinant for Adhesion-Dependent Human Neutrophil Functions. J Immunol. 177:8667-75, 2006.(2006)
Daley, J.M., Reichner, J.S., Mahoney, E.J., Manfield, L., Henry Jr., W.L., Mastrofrancesco, B., and Albina, J.E. The anti-inflammatory neutrophil: Wound neutrophils suppress macrophage TNF-alpha release. J. Immunol. 174:2265-2272, 2005.(2005)
Albina, J.E., Mahoney, E.J., Daley, J.M., Wesche, D.E, Morris, S.M., and Reichner, J.S. Macrophage arginase I regulation by C/EBPß. SHOCK 23:168-172, 2005.(2005)
Tsikitis, V., Morin, N., Harrington, E., Albina, J.E. and Reichner, J.S. Glucan protects the integrity of an endothelial monolayer in the presence of activated neutrophils. J. Immunol. 173:1284-1291, 2004.(2004)
Tsikitis, V.L., Albina, J.E., and Reichner, J.S. ß-glucan affects leukocyte navigation in complex chemotactic gradients. Surgery 136:384-389, 2004.(2004)
Ivanov, S.S., Chung, A.S., Yuan, P.Z., Guan, A.Y., Sachs, K.V., Reichner, J.S. and Chin, Y.E. Antibodies immobilized as arrays to profile protein post-translational modifications in mammalian cells. Molecular and Cellular Proteomics 3:788-795, 2004(2004)