Agnes Kane, B.A., Swarthmore College, M.D., Ph.D. Temple University School of Medicine
Edit My Page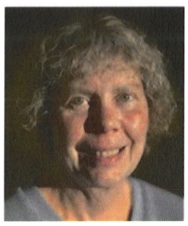 Title: Professor of Medical Science
Department: Pathology & Laboratory Medicine
Agnes_Kane@Brown.EDU
+1 401 863 1110, +1 401 863 3119
Overview | Research | Grants/Awards | Teaching | Publications
My research focuses on the potential health effects of environmental and occupational exposure to asbestos fibers,metallic nanoparticles, and carbon nanomaterials. My laboratory has developed a murine model of asbestos induced malignant mesothelioma that reproduces the morphologic and molecular characteristics of the human disease. I also collaborate with Dr. Robert Hurt in the School of Engineering to identify the physical and chemical parameters of engineered nanomaterials relevant for toxicity.
Biography
Agnes B. Kane, M.D., Ph.D. is Professor and Chair of the Deartment of Pathology and Laboratory Medicine at Brown University where she has pursued research on fiber toxicology and nanotoxicology with funding from the National Institute of Environmental Health Sciences, US EPA, and NSF. She is board-certified in anatomic pathology and has studied murine models of asbestos-induced disease. She has served as scientific advisor and invited participant in workshops on fiber toxicology and nanotechnology for NIOSH, US EPA, NAS, IOM, NTP, and ILO. She has participated in three IARC Working Groups on the Evaluation of Carcinogenic Risks to Humans. She is the Director of the Traininig Program in Environmental Pathology at Brown University, now in its 20th year of funding from the National Institute of Environmental Health Sciences.
Institutions
Bu
Research Description
MECHANISMS OF ASBESTOS CARCINOGENESIS
Asbestos fibers persist in the lungs and cause chronic inflammation, pulmonary and pleural fibrosis, lung cancer, and malignant mesothelioma after latent periods of 20-40 years. Recent experimental evidence based on animal models using genetically-engineered mice have provided new insight about the mechanistic links between chronic inflammation, fibrosis, and cancer. Recruitment and activation of inflammatory cells in response to biopersistent fibers is accompanied by release of reactive oxygen species leading to oxidant stress, DNA damage, and mutations. Inflammatory cells can release cytokines and growth factors that stimulate stromal remodeling and angiogenesis. It is hypothesized that reciprocal activation of tumor and stromal cells facilitates growth and invasion of diffuse malignant mesothelioma. In vitro, ex vivo, and in vivo assays using well-characterized, transplantable murine mesothelial cell lines will be used to test this hypothesis. Newly-developed technologies including laser capture microdissection, cDNA microarrays, and quantitative analysis of gene expression provide powerful tools for this experimental approach.

NANOTECHNOLOGY AND NANOTOXICOLOGY
Nanotechnology is an emerging discipline with promising applications for environmental remediation at Superfund and other toxic waste sites. Airborne nanosize dusts are produced as combustion by-products and have been identified as a major contributor of adverse health effects of air pollution. New engineered nanomaterials are being developed for use as environmental sensors, in-situ catalysts for detoxification of chemical wastes, and diagnostic and drug delivery devices. The potential human health effects of occupational and environmental exposure to nanomaterials is unknown. Agnes Kane, Professor of Medical Science, and Robert Hurt, Professor of Engineering, are collaborating on an interdisciplinary research project investigating the toxicology of nanomaterials. They are working with an interdisciplinary research team of scientists, postdoctoral fellows and graduate students to synthesize and characterize model nanoparticles and to develop short-term screening assays to assess their potential toxicity.
Awards
Graduated with Distinction, Swarthmore College, 1968
Phi Beta Kappa; Sigma Xi Research Society, 1968
Lucretia Mott Graduate Fellowship, 1969-1971
University Fellow of Temple University, 1971-1973
Research Career Development Award, National Institutes of Health, 1981-1986
Distinguished Teaching Award, Brown University Medical School Graduating Class, 1986, 1987
Mary Putnam-Jacobi Award, Brown University Women in Medicine, 1986
Senior Citation, Brown University Medical School Graduating Class, 1988
Honorary Citation, Brown University Association of Women Medical Faculty and the Office of Women in Medicine, 1996
Associate Editor for The American Journal of Pathology, 1992-1996
Burroughs Wellcome Visiting Professorship in the Basic Medical Sciences, 1998
Temple University School of Medicine Alumni Achievement Award, 1999
Dean's Teaching Excellence Award, Brown Medical School, 2001, 2003- 2010
De Trana Endowed Lectureship in Pathology, University of Illinois Medical School, 2004
Brown University and Women & Infants' Hospital National Center of Excellence in Women's Health, Outstanding Faculty Mentor Award, 2008
Fellow, American Association for the Advancement of Science, 2011
Affiliations
1993-1996 Mine Health Research Advisory Committee, National Institute of Occupational Safety and Health
1995 Scientific Advisor, International Agency for Research on Cancer, World Health Organization
1995 Invited Participant, Workshop on Chronic Inhalation Toxicity and Carcinogenicity: Testing of Respirable Fibrous Particles, U.S. Environmental Protection Agency
1996 Vice-Chair, IARC Working Group on Silica, Some Silicates, Coal Dust and Para-Aramid Fibrils
1998-1999 Invited Participant, Subcommittee on Manufactured Vitreous Fibers, Committee on Toxicology, National Academy of Sciences, National Research Council
1999 Invited Participant, IARC Working Group on the Evaluation of Foreign Bodies, Surgical Implants and Prosthetic Devices
1996-2005 Editorial Board, Toxicology and Applied Pharmacology
1996-2003 Editorial Board, The American Journal of Pathology, Toxicologic Pathology
2000 Chair, NIOSH Review Committee on Effects of Mixed Dusts on Pulmonary Inflammation, Reactivity and Susceptibility of Pulmonary Infection
2001 Chair, IARC Working Group on Man-Made Vitreous Fibres
2003 Invited Participant, Workshop on Genetically Modified Rodent Models for Cancer Hazard Identification, National Toxicology Program
2004 Invited Participant, Nanotoxicology Workshop, NSF, EPA, and NTP
2004-2005 Invited Participant, Committee on Asbestos, Institute of Medicine
2003-2007 Member of the Environmental Health Sciences Review Committee, National Institute of Environmental Health Sciences
2005 Guest Editor, Carbon
2005-present Editorial Board, The International Journal of Nanomedicine
2005 Phase I and Phase II Reviewer for Superfund Basic Research Program Grants
2005-06 Member, Committee on Asbestos: Selected Health Effects, Institute of Medicine
2006-2012 Member of the U.S. Environmental Protection Agency Science Advisory Board
2007-2008 Chair, IARC Working Group on Burden of Cancer Caused by Asbestos, World Health Organization
2007 Invited Participant, International Council on Nanotechnology (ICON) Panel to establish priorities for nanotechnology research, Zurich, Switzerland, June 5-7, 2007
2007 NanoBusiness Alliance Public Policy Tour, Washington, D.C., January 30-31, 2007
2008 Co-Chair and Organizer, Symposium on Environmental and Human Health Impacts of Nanomaterials, 236th National Meeting of the American Chemical Society, Philadelphia, Pennsylvania, August 20, 2008
2008-2012 Member of the editorial boards of Particle Fibre Toxicology and Chemical Research in Toxicology
2009 Invited Speaker, Symposium on Present and Future Directions in Nanotechnology, AAAS Annual Meeting, Chicago, February 12-16,2009
2009 Invited participant, IARC Working Group for Monograph Volume 100C on Metals, Arsenic, Dusts, and Fibres
2010 Invited Speaker and Session Chair, International Conference on Biomedical and Environmental Sciences & Technology, Beijing, China
2011 Invited Participant, Gordon Research Conference on Environmental Nanotechnology, Waterville Valley, NH
2011 Invited Participant, NSF Workshop on Nanomaterials and the Environment: The Chemistry and Materials Perspective, Arlington, VA
2011 Invited Participant, Nano Carb 11: Carbon Nanotubes and Related Materials- From Physico-Chemical Properties to Biological and Environmental Effects, Acquafredda di Maratea, Italy
2011 Distinguished Scientist Seminar Series, Earth Sciences Division, Lawrence Berkeley National Laboratory, Berkeley, CA
Funded Research
5 T32 ES07272, NIH/NIEHS
Kane (PI) 1992–2012
"Training in Environmental Pathology"
The major goal of this training program is to prepare our predoctoral and postdoctoral trainees for research careers in environmental pathology and toxiciology.

1P42 ES013660 Superfund Research Program
Boekelheide (PI) 2005-2014
Project 2, Kane (PI)
"Toxicity of Metallic Nanoparticles and Carbon Nanotubes"
The goal of this project is to explore mechanisms of toxicity of metallic nanoparticles and carbon nanotubes containing nickel.

Core F, Kane (PI) 2005-2014
"Training Core"
The goal of this core is to develop, implement, and assess didactic and research experiences for undergraduate and graduate trainees at Brown University working at Superfund and Brownfield sites in Rhode Island.

R01 ES016178-02 NIH/NIEHS 2007-2012
Kane (PI), Hurt (Co-PI)
"Chemical, Structural, and Superstructural Determinants of Nanocarbon Toxicity"
The goal of this grant is to determine the properties of nanomaterials responsible for production of lung granulomas and fibrosis.

ECCS – 1057547 Hurt (PI), Kane and Pennell (Co-PIs) 2010-2013
NSF
Exposure Pathways, Dissolution Kinetics, and Fate of Nanosilver in the Environment
The goal of this grant is to assess fate, transport, and bioaccumulation of silver nanoparticles in the aquatic environment.

NSF Hurt (PI), Kane (Co-PI) 2011-2014
Cellular and Biomolecular Interactions of Graphene-Family Nanomaterials
This interdisciplinary research project will characterize adsorption of key biological target molecules to a panel of well-characterized graphene-family materials and their interactions with macrophages as initial target cells.

Gulf of Mexico Research Initiative Hurt (Co-PI), Kane (Co-PI) 2011-2014
The Science and Technology of Dispersants as Relevant to Deep Sea Oil Releases
The Brown subcontract will develop novel particle-based alternatives to chemical dispersants and evaluate their potential toxicity to marine organisms.
Teaching Experience
I am the Director of the Training Program in Environmental Pathology at Brown University, now in its 20th year of funding from the National Institute of Environmental Health Sciences. I also direct the Training Core for the Superfund Basic Research Program at Brown. In 2009, a GAANN Training Grant on Interdisciplinary Training in Applications and Implications of Nanotechnology was awarded to Brown by the U.S. Department of Education. This training grant facilitates interdisciplinary education and research for graduate students supervised by co-mentors who are actively engaged in research on the nano-bio interface, nanoscale imaging and tissue engineering, as well as the environmental and human health impacts of nanotechnology. Dr. Robert Hurt serves as Director and Dr. Agnes Kane is Co-Director. Through these training grants and my collaborative research, we are developing strategies to build new interdisciplinary research and educational initiatives in nanotechnology and nanotoxicology at Brown University.
Courses Taught
IMS-1: General Pathology (BIOL3645)
Molecular Mechanisms of Disease (BIOL286D)
Small Wonders: Science, Technology, and Human Health Impacts of Nanomaterials (EN 2910/ BIOL2840G)
View My Full Publication List in pdf format
Selected Publications
Sanchez VC, Jachak A, Hurt RH and Kane AB: Biological interactions of graphene-family nanomaterials: An interdisciplinary review. Chem. Res. Toxicol. 25:15-34 (2012)(2012)
Sanchez VC, Weston P, Yan A, Hurt RH, and Kane AB: A 3-dimensional in vitro model of epithelioid granulomas induced by high aspect ratio nanomaterials. Part Fibre Toxicol, 8, 17 (2011).(2011)
Liu X, Sen, S Liu, J Kulaots, I, Geohegan, D. Kane A, Puretzky, A, Rouleau, C, More, K, Palmore, G, and Hurt, R: (2011) Antioxidant deactivation on graphenic nanocarbon surfaces. Small 7: 2775-2785 (2011).(2011)
Shi X, von dem Bussche A, Hurt RH, Kane AB and Gao H: Cell entry of one-dimensional nanomaterials occurs by tip recognition and rotation. Nat. Nanotechnol. 6: 714-719 (2011).(2011)
Pietruska JR, Liu X, Smith A, McNeil K, Weston P, Zhitkovich A, Hurt R and Kane AB: Bioavailability, intracellular mobilization of nickel, and HIF-1α activation in human lung epithelial cells exposed to metallic nickel and nickel oxide nanoparticles. Toxicol. Sci. 124:138-148 (2011)(2011)
Broaddus VC, Everitt JI, Black B, Kane AB: Non-Neoplastic and neoplastic pleural endpoints following fiber exposure, J. Toxicol. Environ. Health, Part B Crit. Rev. 14: 153-178 (2011)(2011)
Liu X, Hurt RH, Kane AB. Biodurability of single-walled carbon nanotubes depends on surface functionalization. Carbon 48: 1961-1969 (2010).(2010)
Sarin L, Sanchez VC, Yan A, Kane AB and Hurt RH: Selenium-carbon bifunctional nanoparticles for the treatment of malignant mesothelioma. Advanced Materials. 10: 5207-5211 (2010)(2010)
Pietruska JR, Johnston T, Zhitkovich A, Kane AB: XRCC1 deficiency sensitizes human lung epithelial cells to genotoxicity by crocidolite asbestos and Libby amphibole. Environ. Health Perspect.118: 1707-1713 (2010)(2010)
Straif K, Benbrahim-Tallaa L, Baan R, Grosse Y, Secretan B, El Ghissassi F, Bouvard V, Guha N, Freeman C, Galichet L, Cogliano V: A review of human carcinogens - part C:metals, arsenic, dusts, and fibres. WHO International Agency for Research on Cancer Monograph Working Group. Lancet Oncol. 10:453-454 (2009).(2009)
Altomare DA, Menges CW, Pei J, Zhang L, Skele-Stump KL, Carbon M, Kane AB, Testa JR: Activated TNF-alpha/NF-kappaB signaling via down-regulation of fas-assocaited factor 1 in asbestos-induced mesothelioma from Arf knockout mice. Proc Natl Acad Sci U S A. 106:3420-3425 (2009).(2009)
Sanchez, VC, Pietruska JR, Miselis NR, Hurt RH, and Kane AB: Biopersistence and potential adverse health impacts of fibrous nanomaterials; what have we learned from asbestos? Wiley Interdiscip Rev, Nanomed Nanobiotechnol 1: 511-529 (2009)(2009)
Liu X, Guo L, Morris D, Kane AB, Hurt, RH: Targeted removal of bioavailable metal as a detoxification strategy for carbon nanotubes. Carbon 46: 489-500 (2008).(2008)
Miselis N, Wu Z, Van Rooijen N, Kane AB: Targeting tumor-associated macrophages in an orthotopic murine model of diffuse malignant mesotheliomas. Mol. Cancer Ther. 7:788-799 (2008).(2008)
Guo L, von dem Bussche A, Buechner M, Kane AB, Hurt RH: Adsorption of essential micronutrients by carbon nanotubes and its implications for nanotoxicitiy testing. Small 4:721-727 (2008).(2008)
Kane AB and Hurt RH: Nanotoxicology: The asbestos analogy revisited. Nat. Nanotech. 3: 378-379 (2008).(2008)
Hoover E, Brown P, Averick M, Kane AB and Hurt R: Teaching small and thinking large: Effects of including social and ethical implications in an interdisciplinary nanotechnology course. J. of Nano Education 1: 1-10 (2008).(2008)
Guo L., Liu X., Sanchez V., Vaslet C., Kane AB., and Hurt RH: A window of opportunity: designing carbon nanomaterials for environmental safety and health. Mater. Sci. Forum 544/545:511-516 (2007).(2007)
Guo L., Morris DG., Liu X., Vaslet C., Hurt RH., Kane AB: Iron bioavailability and redox activity in diverse carbon nanotubes samples. Chem. Mater. 19:3472-78 (2007).(2007)
Pietruska JR and Kane AB: SV40 oncoproteins enhance asbestos-induced DNA double-strand breaks and abrogate senescence in murine mesothelial cells. Cancer Res. 67:3637-45 (2007).(2007)
Yan A, von dem Bussche, A, Kane AB, Hurt RH: Tocopheryl polyethylene glycol succinate as a safe, antioxidant surfactant for processing carbon nanotubes and fullerenes. Carbon 45:2463- 70 (2007).(2007)
Yan A, Lau BW, Weissman B, Kulaots I, Yang NYC, Kane AB and Hurt RH: Biocompatible, hydrophilic, supramolecular carbon nanoparticles for cell delivery. Advanced Materials. 18:2373-2378 (2006).(2006)
Kane AB: Animal models of malignant mesothelioma. Inhalation Toxicol. 18: 1001-1004 (2006).(2006)
Hurt RH, Monthioux M and Kane A: Toxicology of carbon nanomaterials: Status, trends, and perspectives on the special issue. Carbon 44:1028-1033 (2006).(2006)
Liu X., Gurel V., Morris D., Murray, D., Zhitkovich A., Kane AB., Hurt R.H. Bioavailability of nickel in single-wall carbon nanotubes. Advanced Materials 19:2790-96 (2006).(2006)
Altomare DA, Vaslet CA, Skele KL, DeRienzo A, Devarajan K, Jhanwar SC, McClatchey AI, Kane AB and Testa JR: A mouse model recapitulating molecular features of human mesothelioma. Cancer Res 65:8090-8095 (2005).(2005)
35. Altomare DA, Ramos-Nino ME, Xiao G-H, Wang HQ, Skele KL, DeRienzo AD, Mossman BT, Kane AB and Testa JR: The AKT/PKB pathway is frequently activated in human murine mesotheliomas and can be targeted to inhibit mesothelioma cell growth. Oncogene 24: 6080-6089 (2005).(2005)
Vaslet, Charles A., Messier, Norma J., and Kane, Agnes B. Accelerated progression of asbestos-induced mesotheliomas in heterozygous p53 +/- mice. Toxicological Sciences 68: 331-338 (2002).(2002)
Kane, Agnes B. Oncogenes and tumor suppressor genes in the carcinogenicity of fibers and particles. Inhalation Toxicology 12: 133-140 (2000).(2000)
Goodglick LA, Vaslet CA, Messier NJ and Kane AB, Growth factor responses and protooncogene expression of murine mesothelial cell lines. Toxicologic Pathology 25:565-573 (1997).(1997)
Macdonald JL and Kane AB. Mesothelial cell proliferation and biopersistence of wollastonite and crocidolite asbestos fibers. Fundam. Appl. Toxicol. 38:173-183 (1997).(1997)
Goodglick LA and Kane AB: Cytotoxicity of long and short crocidolite asbestos fibers in vitro and in vivo. Cancer Res. 50:5153-5163 (1990).(1990)
Moalli PA, Macdonald JL, Goodglick LA and Kane AB: Acute injury and regeneration of the mesothelium in response to asbestos fibers. Am. J. Path. 128:426-445 (1987).(1987)
Goodglick LA and Kane AB: The role of reactive oxygen metabolites in crocidolite asbestos toxicity to macrophages. Cancer Res. 46:5558-5566 (1986).(1986)