Charles Eaton, MD, MS
Edit My Page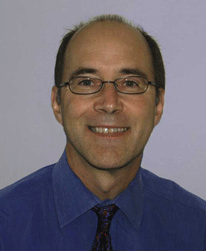 Title: Professor of Family Medicine and Professor of Epidemiology
Department: Family Medicine and Epidemiology
Charles_Eaton@Brown.EDU
+1 401 729 2625
Overview | Research | Grants/Awards | Teaching | Publications
Charles Eaton is family physican researcher with expertise in the primary care and epidemiologic research. He is interested in women's health, osteoarthritis and heart disease prevention.
Biography
Dr. Eaton, better known as "Chuck", is an avid cyclist, board-certified family physician and cardiovascular epidemiologist. He trained in rural family medicine In Blackstone, Virginia. After practicing in rural Upstate New York in the National Health Service Corp he entered academic medicine which he has been practicing for over twenty years combining research, clinical practice and teaching.
Institutions
Mhri
Research Description
Dr. Eaton is a board-certified family physician who has fellowship training in cardiovascular epidemiology and preventive cardiology. He is principal investigator or co-investigator on over 20 successfully completed or ongoing research grants related to primary care and prevention. Dr. Eaton is prinicpal investigator of the Women's Health Initiative extension study, the osteoarthrits initiative clinical center and Best Practice Technology Test Center aimed at improving quality of primary care through enhanced use of e-health. He is also director of the Clinical Research Center at Memorial Hospital of RI.
Education:

• B.A., with distinction, University of Rochester
• M.D., SUNY at Syracuse-UHSC
• M.S., in Epidemiology, SUNY
• Residency in family practice at the Medical College of Virginia
• Preventive cardiology research fellowship at the Mary Imogene Bassett Hospital affiliated with Columbia University, College of Physician and Surgeons

Research Interests:

• Preventive Cardiology
• Lipids
• Nutrition
• Physical Activity
• Practice Network Research
• Clinical trials
• Osteoarthritis
• Quality Improvement

Selected Research Projects:

NIH-HL-97-011
"Linking Resources for Brown Medical Nutrition Education"
Principal Investigator 9/30/1998–9/29/2003

NIH-NOI-WHI-3-2119
"Vanguard Clinical Center for Clinical Trials and Observational Study of the Women's Health Initiative"- extension
Co-Principal Investigator (2001-2008)Principal Investigator 2008-present


1R01HL78804-01
"Translating ATPIII Cholesterol Management Guidelines into Primary Care Practice"
Principal Investigator 7/2002–6/2008

NIH-NIAMS
"Clinical Centers for the Osteoarthritis Initiative"
Principal Investigator 7/2002–6/2011
Awards
Dean's Teaching Excellence Award, July 2004

Dean's Teaching Excellence Award, July 2001

MD2000 Profile in Competency Award in Prevention, June 1999
Diagnosis and Treatment

Faculty Award for Outstanding Teaching, May 1997
Class of 1997, Brown University School of Medicine

Chairman's Award for Meritorious Service, May 1990
Albany Medical College

National Research Service Award, June 1990
"Preventive Cardiology Research Fellowship"
Mentor—Thomas A. Pearson, M.D., Ph.D., M.P.H.
Columbia University, College of Physicians and Surgeons at
Mary Imogene Bassett Hospital

Fellow, 15th Annual American Heart Association, August 1989
Lake Tahoe Cardiovascular Disease Epidemiology Seminar
Affiliations
American Heart Association Council, on Epidemiology and Prevention—Fellow, 1995–present

American Academy of Family Physicians, 1982–present

North American Primary Care Research Group, 1984–present
Funded Research
(Arnold Goldberg—Principal Investigator; Eaton—Co-Principal Investigator) 09/01/2005–08/31/2006
Robert Wood Johnson Foundation $30,000
"Quality Allies: Improving Care by Engaging Patients"
This project will involve patient and family members more comprehensively in improving the quality of care in the Family Care center through the development of a patient and family advisory panel incorporating patients in the Diabetes self-management project team and engaging in a patient website.

N01-AR-2-2262 (Eaton- PI) 07/01/2002-06/30/2009
NIH/NIAMS $8,961,165
"Clinical Centers for the Osteoarthritis Initiative"
This project will implement a multi-center, longitudinal prospective, population-based study of knee osteoarthritis (OA) to develop a public domain research resource. This resource will help researchers discover and evaluate biomarkers for the onset and progressions of this disease. Pulic use datasets are available for analysis. Contact Dr. Eaton for more details.

1 R01 HL070804-01 (Eaton- PI) 07/01/2002-06/30/2007
NIH/NHLBI $2,628,655
"Translating ATP-III Cholesterol Management Guidelines into Primary Care Practice"
This project will demonstrate and evaluate the translation of the ATP-III cholesterol management guidelines into primary care practice through the use of information technology and patient activation.

(Sharma—Principal Investigator; Eaton—Co-Investigator) 07/01/2005-06/30/2010
NIH-NIAMS $89,768 (sub-contract)
"Thrust and Meniscal Lesions in Knee OA in the OAI"
This ancillary study to the OAI, evaluates dynamic thrust and the role of meniscal lesions on MRI on development and progression of symptomatic knee osteoarthritis.
NHLBI-WH-04-17 10/01/2005-04/01/2008
NIH/NHLBI $759,605 ( Assaf-PI, Eaton- co-PI)
"Women's Health Initiative Extension Study"
This extension study examines the effects of diet in preventing breast and colorectal cancer; the benefits and risks of hormone replacement therapy in preventing cardiovascular disease (CVD) and osteoporotic fractures; and the effects of calcium and vitamin D supplements in preventing hip fractures and colorectal cancer. This extension will follow 788,327 women nationally and will conclude the phase-out aspect of the Women's Health Initiative.
Teaching Experience
Preventive Cardiology Nutrition Elective

Nutrition Pathophysiology
View My Full Publication List in pdf format
Selected Publications
Hsia J, Langer R, Manson JA, Kuller L, Johnson K, Hendrix S, Pettinger M, Heckbert S, Greep N, Crawford S, Eaton C, Kostis J, Caralis P, Prentice R. Conjugated equine Estrogens and Coronary Heart Disease. Arch Intern Med 2006;166:357-65(2006)
Eaton C, Galliher J, McBride P, Bonham A, Kappus J, Hickner J. Family Physician's Knowledge, Beliefs, and Self-reported Practice Patterns Regarding Hyperlipidemia: A National Research Network (NRN) Survey. JABFM 2006;19:46-53.(2006)
Wu, W, Sharma S, Choudhary G, Coulter L, Coccio E, Eaton C. Flow Mediated Vasodilatation predicts the Presence and Extent of Coronary Disease Assessed by Stress Thallium Imaging. Journal of Nuclear Cardiology, 2005;12:538-544.(2005)
Eaton CB, Goodwin MA, Stange KC. Direct Observation of Nutrition Counseling in Community Family Practice. Am J Prev Med 2002;23(3):174-179(2002)
Eaton CB, Lapane KL, Murphy JB, Hume AL. Effect of statin (HMG-Co-A Reductase Inhibitor) use of 1-year mortality and hospitalization rates in elderly cardiovascular disease patients living in nursing homes. JAGS 2002;50:1389-1395.(2002)
Eaton CB, Lapane K, Derby CA, Garber CE, Lasater TM, Carleton RA. Effect of a community-based intervention on physical activity: The Pawtucket Heart Health Program. Am J Public Health 1999;89:1741-1744.(1999)
Eaton CB, Bostom AG, Yanek L, Laurino JP, McQuade W, Hume A, Selhub J. Family history and premature coronary heart disease. J Am Board Fam Pract 1996;9:300-307.(1996)
Eaton CB, Lapane KL, Garber CA, Assaf AR, Lasater TM, Carleton RA.Sedentary lifestyle and risk of coronary heart disease in women. Med Exer Sci Sports 1995;27(11):1535-1539.(1995)
Eaton CB, McPhillips J, Gans K, Garber CE, Assaf AR, Lasater TM, Carleton RA. Cross-sectional relationship between diet and physical activity in two southeastern New England communities. Am J Prev Med 1995;11(4):238-244.(1995)
Eaton CB, Medalie JH, Flocke SA, Yaari BA, Zyzanski SJ, Goldbourt U. Self-reported physical activity predicts long-term coronary heart disease death and all-cause mortality: Twenty-one year follow-up of the Israeli Ischemic Heart Disease Study. Arch Fam Med 1995;4:323-329.(1995)
Jones T, Eaton CB. Cost-effectiveness of walking in the prevention of coronary heart disease. Arch Fam Med 1994;3:703-710.(1994)
Eaton CB, Nafziger AN, Strogatz DS, Pearson TA. Self-reported physical activity in a rural county: The Otsego County Health Census. Am J Public Health 1994;84:29-32.(1994)
McPhillips JB, Eaton CB, Gantz KM, Derby CA, Lasater TM, McKenney JL, Carleton RA. Dietary differences in smokers and nonsmokers from two southeastern New England communities. J Am Diet Assoc 1994;94:287-292.(1994)